 Your Card Must Be Renewed Annually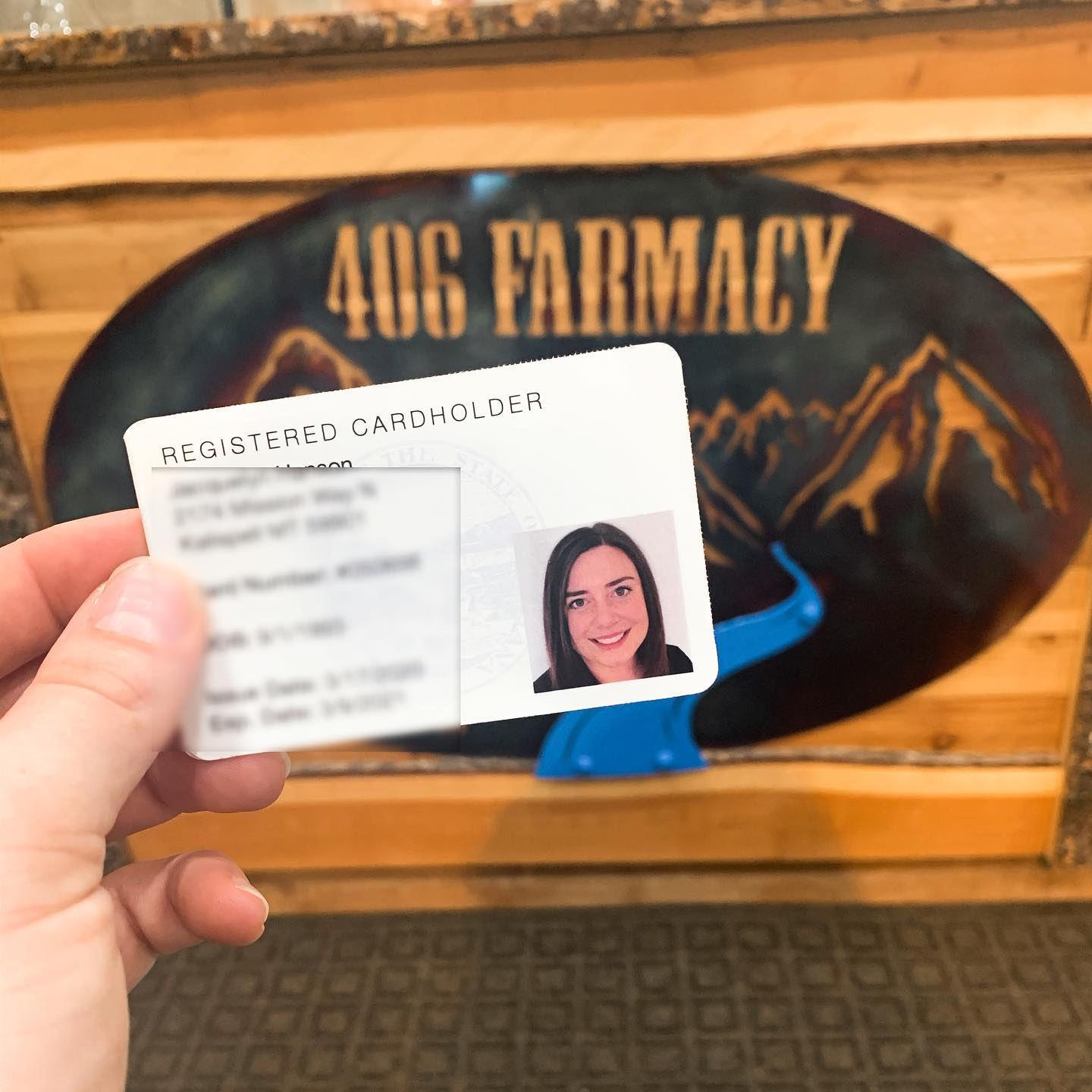 Any person 21 years of age and older can purchase from our dispensary. Please be informed that there ARE advantages to getting & renewing your Montana Medical Marijuana Card.
To find a doctor and make an appointment to become a patient or renew your card, contact one of the clinics below. There are two doctors in the Flathead Valley that will prescribe cards to patients. Please be advised that New Hope is no longer accepting new patients.
Once you are approved by a doctor, you MUST register and pay the state application fee of $31.85 online via Complia. A temporary card will be issued to you through your Complia license dashboard.
If you would like help with this process, please message us through our contact form on our contact page or stop by and visit our shop.
**Your card must be renewed annually.**
As of January 1st, 2022, you will no longer need a Montana Medical Marijuana card to purchase THC products in Montana. BUT, there are advantages to getting and renewing your card! 
1. Customers with a MMMP card will only get charged 4% tax, whereas those without a card will get charged 20% tax.
2. MMMP card holders can purchase edibles with higher dosage per item & package. Adult-use customers can only purchase a package with 100mg or less and each serving size can only be 10mg or less.
3. 406 Farmacy's daily deals will only be available to MMMP card holders.
4. Dispensaries in Montana are only able to deliver to MMMP card holders.
5. MMMP card holders may purchase their monthly limit with 4% tax, then switch to adult-use sales. The monthly limit only pertains to the percentage of tax you will be charged.
The daily limits will be the same for both consumers. 
28 grams of flower = 800mg of THC-infused product = 8 grams of THC concentrate
Cancer, glaucoma or positive status for human immunodeficiency virus, or acquired immune deficiency syndrome when the condition or disease results in symptoms that seriously and adversely affect the patient's health status;
Cachexia or wasting syndrome
Severe chronic pain that's persistent pain of severe intensity that significantly interferes with daily activities as documented by the patient's treating physician
Intractable nausea or vomiting
Epilepsy or an intractable seizure disorder
Multiple sclerosis
Crohn's disease
Painful peripheral neuropathy
A central nervous system disorder resulting in chronic, painful spasticity or muscle spasms
Admittance into hospice care k. Post-traumatic stress disorder (PTSD)